Description
Russian Ball on the 9th of March, 2019– celebrating International Women's Day
in the Ballroom of the Budapest Marriott Hotel 
(Address: 4. Apáczai Csere János Street, Budapest 1052 – H)
We wish to exceed the success of our best ball so far, that of 2018 and knowing the program chances are we will do it!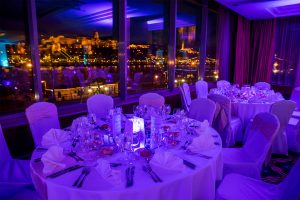 We welcome our guests with vodka and caviar.  The opening dance is followed by the Gala Dinner, the performance of the artists from Moscow and the dance of the guests,  The highlight  of the ball at midnight is the fashion show; evening dresses designed by a young fashion designer of Budapest, presented by Russian and Hungarian models. This year again we will raffle off jewellery, trips to Moscow and other valuable prizes.
And here are the  details:
Program (subject to modifications and extensions):
Gates opening:18:30
Welcome champagne and caviar
Opening dance: 19:30 "Ballroom dance"
19:40 Opening
Gala dinner: 19:45
Russian Gala Dinner  with white, rose and red wine and with vodka
Dinner music with Russian songs
Show of the Russian performers
Our star guest:Show ballet ROVENA (Moscow)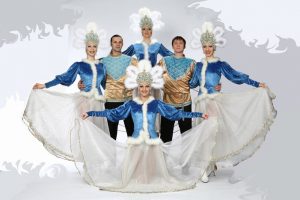 The ensemble established 15 years ago brings a spectacular show to Budapest mixing the elements of folk dance and revue.
Dance until midnight and dance "until the sun comes up"
22:00 Dance
Live music Band:
Vegas Show Band, winners of number of "Best domestic…" titles in various categories; they average to shows per week.
Fashion show: 00:15
The Russian Wind 2019" spring and summer collection for formal events.  Judit Griga combines the traditional Russian motifs of flowers with modern geometric pattern.
Raffle: 00:30
Raffle – Trip to Moscow, jewellery, useful and valuable gift items
Midnight snack
Closing time: 03:30
Dress code:  "Black tie"
Formal evening dress for ladies, dinner jacket/tuxedo (or dark suit) for gentlemen
Ticket price (including, with the exception of the raffle, all the services, food and drinks, program and VAT):
HUF 45 000 Ft/person, or 150 EURO / Person
VIP (direct front of the panoramic windows):
52 000 Ft/person, 173 EURO / Person
For further information, for tickets please contact
the founder and organiser of the Russian Ball of Budapest:
Rózsa PR Ügynökség Ltd.  Address: 1066 Budapest, Teréz krt. 38.
György Rózsa B., managing director
Mobil: +36 30 948 9638
Tel. office: +36 1 413 0745
E-mail: 
media@rozsapr.hu
www.oroszbal.hu
www.russianballbudapest.eu